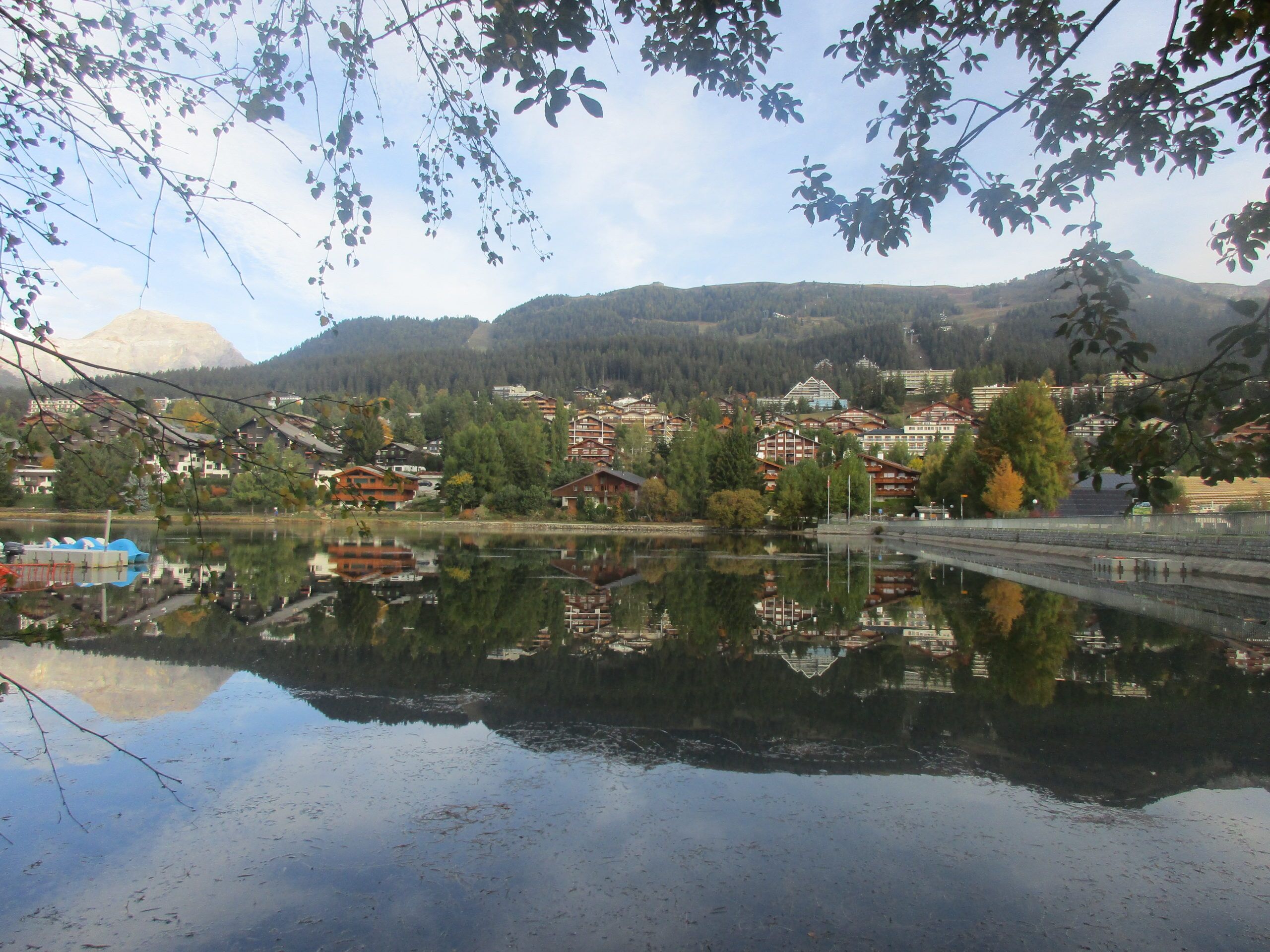 THE SCHOOL IN BRIEF
LE RÉGENT: TRULY SWISS TRULY INTERNATIONAL
A Swiss IB World School purpose-built in 2015 to meet the needs of international boarding students from around the world offers an international academic programme to children aged 4 to 18, leading to IGCSEs and the IB diploma and the Régent Graduation Diploma. Synonymous with challenges, expeditions and trips designed to help the young discover sports, arts and the outdoors, and to deepen cultural understanding.
Le Régent International School is located in one of the sunniest and safest areas of the Swiss Alps, Crans-Montana, at an altitude of 1,500 metres, where the air is pure, the panoramic views glorious, and the people warm and welcoming.
Le Régent, the most modern and recent of Swiss international boarding schools, is now under the guidance of Le Rosey.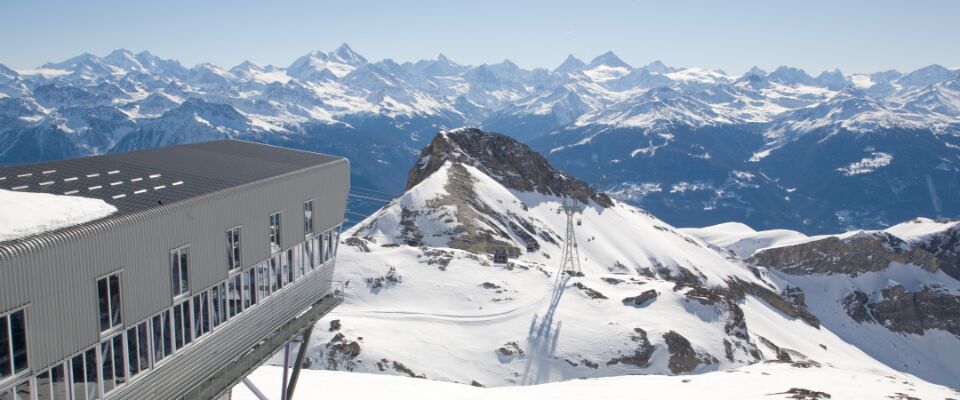 LOCATION
Le Régent is situated in Crans-Montana, Valais – about 20 minutes from the town of Sierre. We are located at an altitude of 1,500 metres and therefore we suggest to visitors that they come prepared with warm clothes and sensible footwear during the winter months. We are accessible from 4 airports: the small airport of Sion (35 minutes away), the two international Swiss airports of Geneva (2 ½ hours) and Zürich (2 ¾), the Italian airport of Milan (3 hours) and the Hélipade of Chermignon.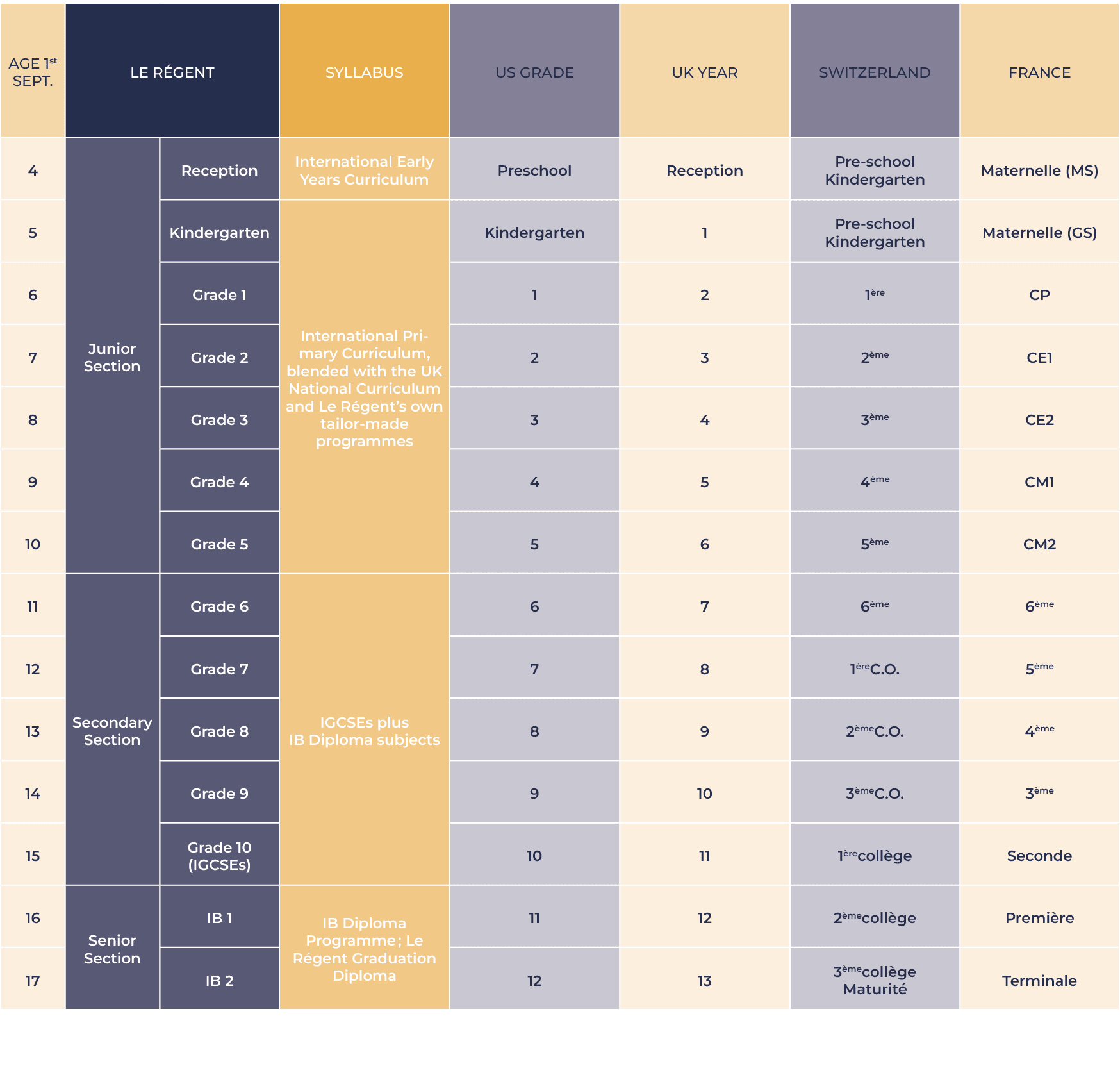 DAY TUITION FEES 2023-2024
YEAR GROUP
Total Annual
Tuition Fees CHF
Juniors
Reception/Kindergarten
23,400
After-school care (16:00 to 17:30 &
8 students minimum)
1,350
Grade 1 to 5
31,500
Secondary
Grade 6 to 7
36'300
Grade 8 to 10
45,000
Seniors
IB 1 & IB 2
48,000
BOARDING TUITION FEES 2023-2024
YEAR GROUP
Total Annual
Tuition Fees CHF
Secondary
Grade 6 to 7

75,000
Grade 8 to 10
102,900
Senior
IB1 to IB2
104,700
WINTER TERM TUITION FEES 2023-2024
YEAR GROUP
Total Annual
Tuition Fees CHF
Juniors
Reception / Kindergarden
8,500
After-School care (16:00 to 17:30, 8 students minimum)
450
Grade 1 to 5
12,000
Secondary
Grade 6 to 10
16,000
Le Régent Financial Conditions - day
CURRICULAR AND NON-CURRICULAR SUBJECTS
Le Régent Travel Directions
Régent Camps Brochure 2023
Le Régent Financial Conditions - Winter term
Passport photo explanation
Le Régent Financial Conditions - Boarding
Le Régent Graduation Diploma
Scholarship application form
Les Nouvelles du Régent 2023