SECONDARY & SENIOR SECTIONs
Le Régent's secondary ans senior sections produce well-rounded, internationally-minded students. Its rigorous approach to teaching and learning is suited to a period marked by exams and then university applications – but Le Régent also focuses on the individual, tailoring teaching and programmes to the needs of the child. The IB challenges the academically able while the different track of the Régent Graduation Diploma (with a sports or arts specialism) allows all students to follow their passions and reach their academic potential.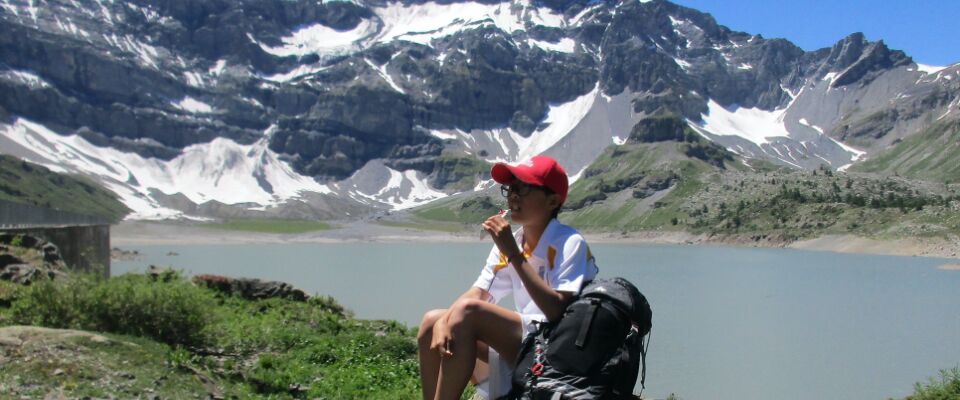 The pre-ib path with the igcse on request
Two study paths are available to students in Grades 9-10, the pre-IB and the Pearson Edexcel IGCSEs.
The IGCSE/GCSE system and subject options are explained in more detail in this booklet.
The IB Diploma
The International Baccalaureate (IB) Diploma Programme is a perfect match for Le Régent. Its mission is to "develop inquiring, knowledgeable and caring young people who help to create a better and more peaceful world through intercultural understanding and respect".
The IB is a holistic educational programme recognised by all major universities. At its heart is the IB Learner Profile which asks students to be inquirers, knowledgeable, open-minded thinkers and communicators, who are also caring, principled, balanced and reflective risk-takers.
The IB Diploma comprises the "Core" and six subjects. Students choose three subjects at Standard Level (SL) and three at Higher Level (HL), one from six subject groups:
Group 1 – Studies in Language & Literature
Group 2 – Language Acquisition
Group 3 – Individuals & Societies
Group 4 – Sciences
Group 5 – Mathematics
Group 6 – The Arts (or a second Group 1, 2, 3 or 4 subject)
The Core of the IB Diploma aims to broaden students' educational experience, challenging them to apply their knowledge and skills. In Theory of Knowledge (ToK), students reflect on the nature of knowledge, and in their Extended Essay (EE), they complete a 4,000-word independent, self-directed piece of research. Finally, Creativity, Activity, Service (CAS) involves a diverse range of activities and an individual CAS project.
The IB Diploma and subject options are explained in more detail in this booklet. Further details of our language options can be downloaded here.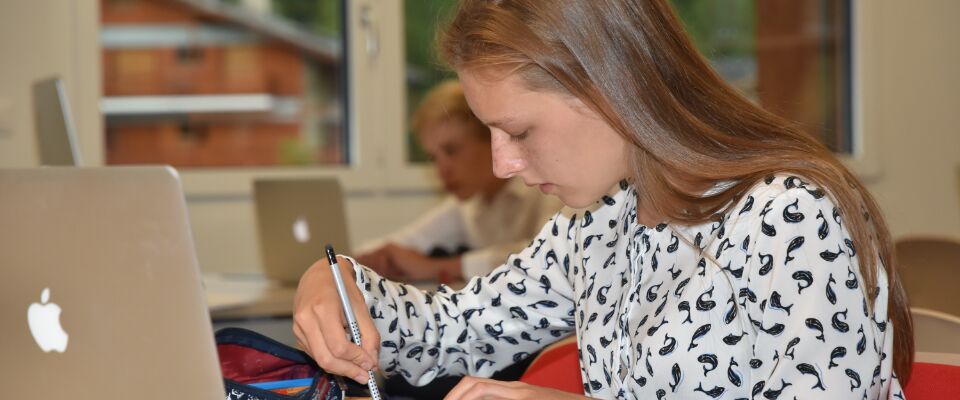 ENGLISH AS AN ADDITIONAL LANGUAGE
English is the first language (or "mother tongue") of many Régents – but for others it is a second or additional language, often at a very high level. For the students who need to improve, Le Régent has a sensitive and effective EAL support structure to ensure success.
UNIVERSITY GUIDANCE & PASTORAL CARE
Pastoral care and tutorial support are key features of Le Régent International School, preparing students for life after school. When Le Régent students graduate, the US, the UK and Switzerland are the preferred destinations. Highly supportive university guidance and advice empower students to make confident and autonomous choices.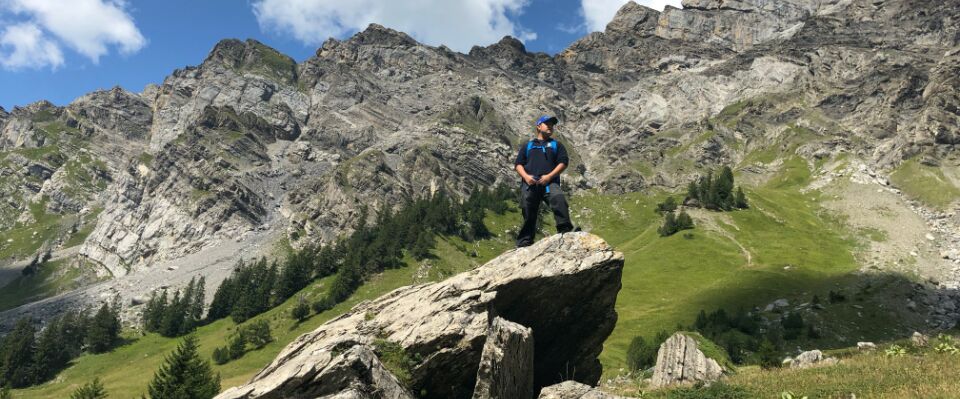 LEARNING SPACES
Spacious classrooms with extraordinary views of the Swiss Alps. Le Régent, the most modern international boarding school in Switzerland, meets students' 21st-century learning and wellbeing needs. Classrooms, learning spaces, communal and living areas have been designed to create a warm and friendly atmosphere, fostering a "feel-good" factor and accelerating learning potential.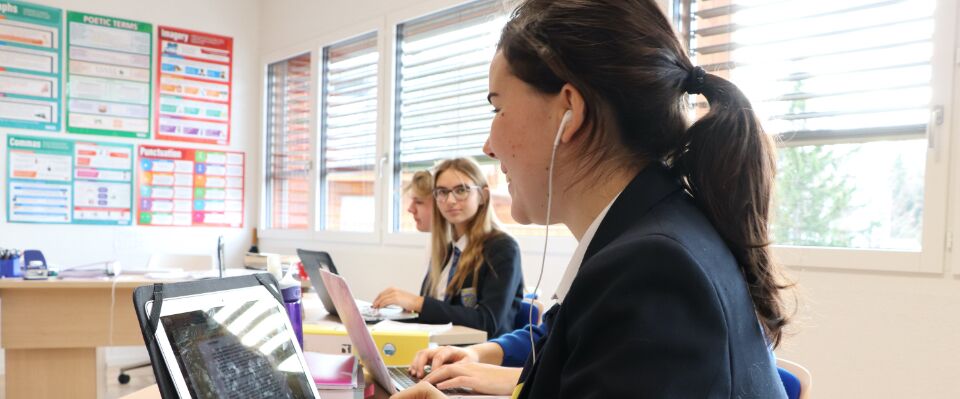 An Apple Distinguished School
Le Régent is a 1:1 School. All students use a specially prepared MacBook Air or iPad depending on their age. This school device enables us to provide personalized learning – in other words, the right type of learning, at the right time, in the right place. It also permits internet filtering and management to ensure appropriate internet use in the boarding houses, at home and in school.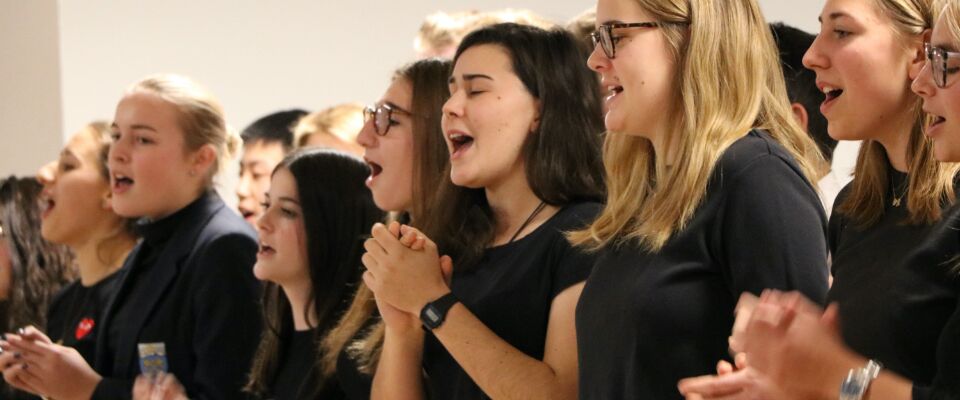 A Boarding school that welcomes day students
Le Régent's vibrant co-educational boarding community provides the complete Le Régent experience – while day students benefit fully from all the support and care provided to the boarders.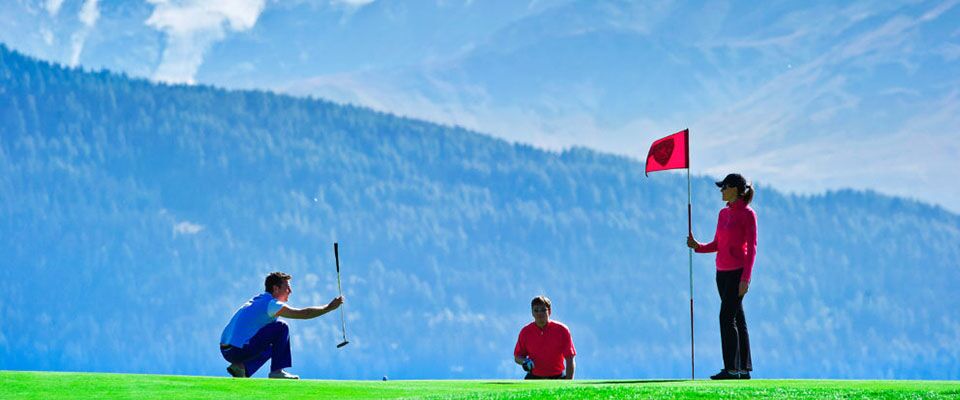 THE RÉGENT GRADUATION DIPLOMA
The IB Diploma is a demanding and time-consuming programme, and obliges students to study more subjects than they might while reducing the chances for specialization. For this reason, Le Régent International School also offers a Graduation Diploma (RGD).
Students who opt for the RGD may also include specialist classes and coaching (usually in sports) in their programme. Crans-Montana in the heart of the Swiss Alps has what is probably the finest golf course in Switzerland home to the Omega European Masters as well as superb skiing options home to the FIS Ski World Cup . Students are able to combine an emphasis on both or one of these sports.
Of course, they still have to meet a number of academic requirements – some as members of IB classes where they can opt for IB certificates in different areas of the diploma programme possibly complemented by stand-alone IGCSE courses. These will include:
English
Mathematics
A science
A Human Science
A language
Students must also participate in the Régent expedition programme; they must also have an acceptable disciplinary and attendance record. They receive credits which count towards the diploma on which the award of the diploma depends.